Awards and Achievements
Heartiest Congratulations Atharv Korde, a first BHMS student at Ahmednagar Homoeopathic Medical College and Hospital Savedi Road Ahmednagar for securing Top 100 rank at All India University Competition through MUHS Nashik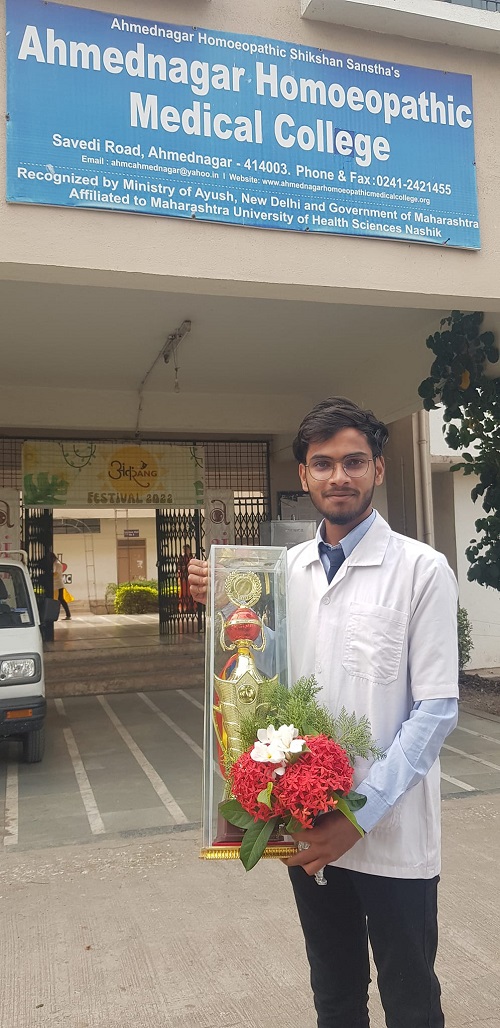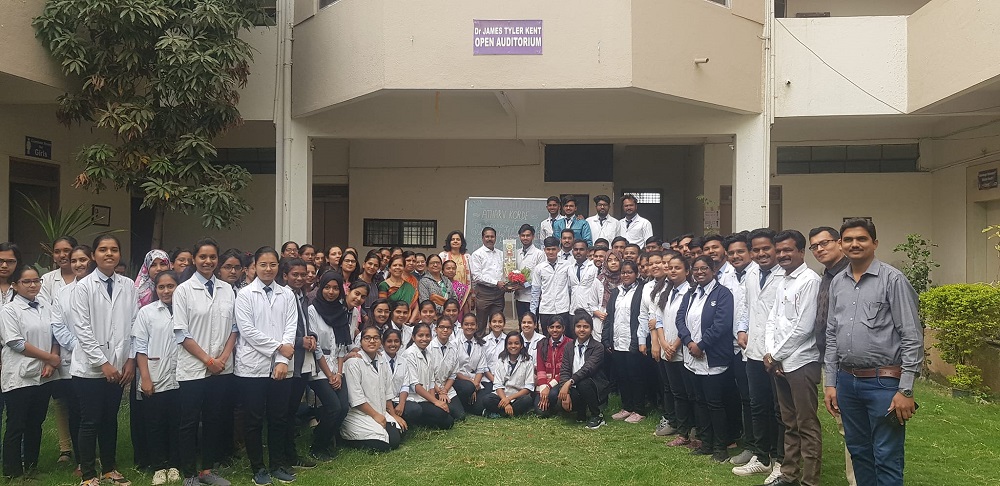 Akshata Dattatrya wadavnikar a first year student of Ahmednagar Homoeopathic Medical College and Hospital Savedi Road Ahmednagar Received First Prize for Essay writing competition on the occasion of SHIVJAYANTI UTSAV arranged by SNEHBANDH SOCIAL FOUNDATION AHMEDNAGAR. Subject: Agriculture policy of great Shivaji Maharaj. Congratulations Akshata.Ahmednagar HMC Ahmednagar Family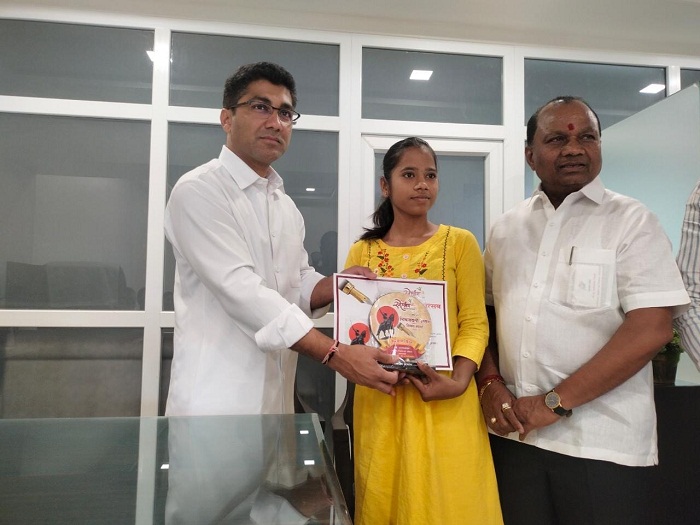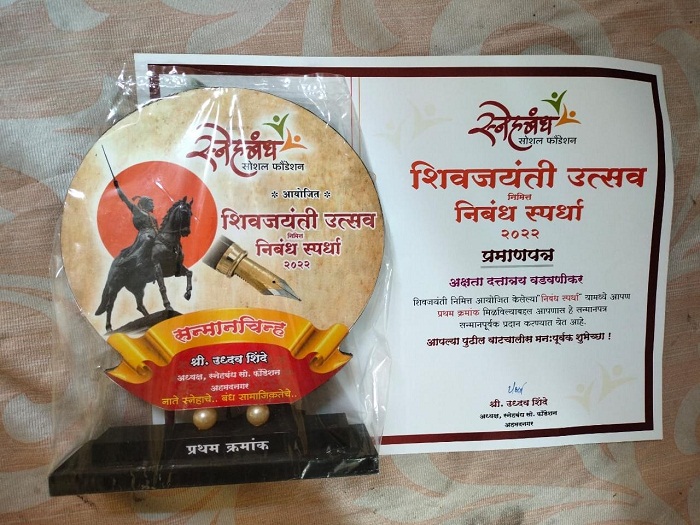 Ekta Maharashtra Wakta 2021
Ku Akshata Wadwanikar, a first year student of Ahmednagar Homoeopathic Medical College and Hospital Sawedi Road Ahmednagar is the first prize winner of Ekta Maharashtra Wakta 2021, in the state level oratory competition.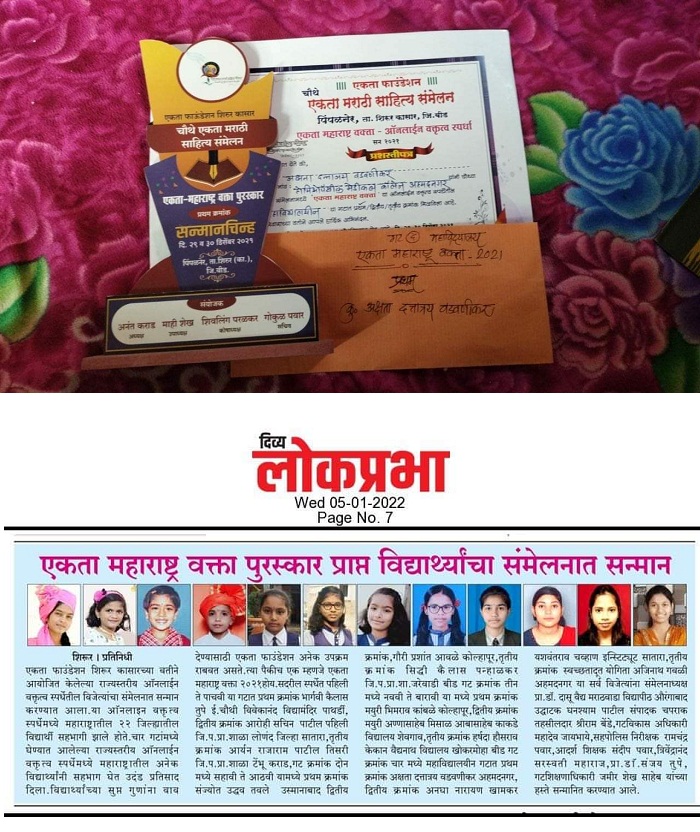 LIPPE AWARD 2018
Fourth BHMS student Kumari Bhagyashri Nabaji Mundhe received LIPPE AWARD 2018 of Rs 10,000.00 and a Certificate of participation and Shield for college for participating in SOLVE THE CASE written contest organized by BAMRA AROGYA TRUST GURGAON HARIYANA conducted on 11/02/2018
GOLD MEDAL AWARD
Miss. Shaikh Mahejabin Salar passed final BHMS in June 2010 from Ahmednagar Homoeopathic Medical College, Ahmednagar. She stood First in subject Homoeopathic Repertory in Maharashtra University of Health Sciences, Nashik. For the same she has been Awarded DR. BHASME GOLD MEDAL by Vice Chancellor Dr. K Mohandas Kerala University.